Join Our Ranks (Fire Rescue)

Rewarding work in a thriving, supportive community
If you are interested in working for a progressive, professional, well-trained agency in a thriving suburban community, look no further.
De Pere Fire Rescue is committed to providing a superior level of emergency service that continually improves the quality of life, health and safety of the community we serve. De Pere Fire Rescue employees live the values of the department.
Integrity – We are honest, trustworthy and accountable. Honor guides our actions to earn and hold the trust of the community we serve.
Teamwork – Teamwork is the basis of our success. We work as a team because we value each other and the community we serve.
Compassion – Caring is part of our job. We could not do what we do without a deep and motivating empathy for those we serve.
Courage – We show fortitude and determination in a crisis.
Why De Pere Fire Recue?
As a member of the De Pere Fire Rescue Department, you're not confined to only doing certain tasks; you'll have the opportunity to interact with the community in a variety of ways. The Fire Rescue Department has a number of opportunities for employees to expand their knowledge and thrive in their career, including responding to Fire and EMS calls, fire inspection, and public education. Our Firefighters work closely with the community to provide education through open houses, school fire safety education, elder care fire safety, station tours and more!
De Pere Fire Rescue has the benefits of allowing you an opportunity to be involved in many different kinds of activities, and to have your individual talents recognized and used as well as a call volume that keeps your skills sharp.
De Pere Fire Rescue is an integral part of the community. People you've helped on emergency calls may stop by the station later to visit or to thank you for helping them, bring you baked good around holidays, and generally treat you as a person and not as just someone doing a job.
De Pere Fire Rescue has two Fire Stations that service the City of De Pere as well as provide rescue service to surrounding communities.

De Pere Fire Rescue protects a population of more than 25,000 in an area covering roughly 12 sq miles. In addition we cover an area of the Town of Ledgeview, the Town of Lawrence and an area of Ashwaubenon for Emergency Medical Rescue. Combined they cover over 25 sq miles with an additional population of over 10,000 people.
A beautiful City with so much to offer
So what's De Pere like? It's a progressive city located along the Fox River, just minutes south of Green Bay, at the edge of a metropolitan area of 257,000 people. De Pere is an integral part of the Green Bay and Brown County metro area, which enjoys a below average cost of living, has a low crime rate, and a vibrant economy, while maintaining a small community atmosphere.
There's something here for everyone! The more than 25,000 residents who call De Pere home know the community provides exceptional quality of life. De Pere offers excellent school districts, safe neighborhoods; and a dynamic and thriving downtown with renowned dining, comedy shows, theatres, coffee shops and much more.
See for yourself what Northeast Wisconsin has to offer.
What We're Looking For
The De Pere Fire Rescue Department wants to attract and maintain women and men who reflect the diversity of our community. Successful candidates are community-oriented and have effective communication skills (both verbal and written), compassion, strong problem-solving skills, and the ability to exercise sound judgment.
The Process
Step 1: Online Application
Candidates complete an online application through the Fox Valley Technical College (FVTC) Regional Hiring Process. Applications are typically accepted in May of each year.
Step 2: Testing
FVTC conducts the Candidate Physical Ability Test (CPAT) orientation, practice sessions, and final Candidate Physical Ability Test. CPAT is a practical pass/fail exam used to test a candidate's physical ability to perform job tasks related to fire fighting.
FVTC administers a video-based written exam.
Step 3: Fire Department Panel Interview
The first round of interviews is conducted by a panel of Fire Department representatives.
Step 4: Police and Fire Commission (PFC) Interview
The second round of interviews is conducted by the City of De Pere's Police and Fire Commission. When possible, we will conduct Fire Department and PFC interviews on the same day.
Step 5: Eligibility List
Successful candidates are placed on the eligibility list. When there is vacancy the City will conduct a background investigation and references. Upon successfully passing the background investigation and references and recommendation from the Fire Chief, the Police and Fire Commission appoint new Firefighters.
Step 6: Hiring
Conditional offers of employment are contingent upon successful completion of a pre-employment medical examination.
Minimum Qualifications
Associate Degree in any field
Certified as Firefighter I, Firefighter II and Driver/Operator-Pumper
Current National Registry or State of Wisconsin Emergency Medical Technician – Paramedic certification
Valid unencumbered Wisconsin driver's license and safe driving record
Within twelve (12) months of the date of employment, establish and maintain a bona fide residency within a 30-mile radius from the center of the Claude Allouez Bridge
A combination of education and experience may be considered
Click here to see current employment opportunities in the City of De Pere.
Pay and Benefits
De Pere Fire Rescue Department offers a competitive salary – The annual starting salary is $57,272. Employees progress through the salary schedule in accordance with the collective bargaining agreement, up to $75,072.
The City of De Pere offers a competitive benefits package which includes insurance, wellness program, retirement plan through the Wisconsin Retirement System (WRS), vacation, sick leave, paid holidays, and tuition reimbursement. Learn more about benefits at www.deperewi.gov/HR.
Contact Us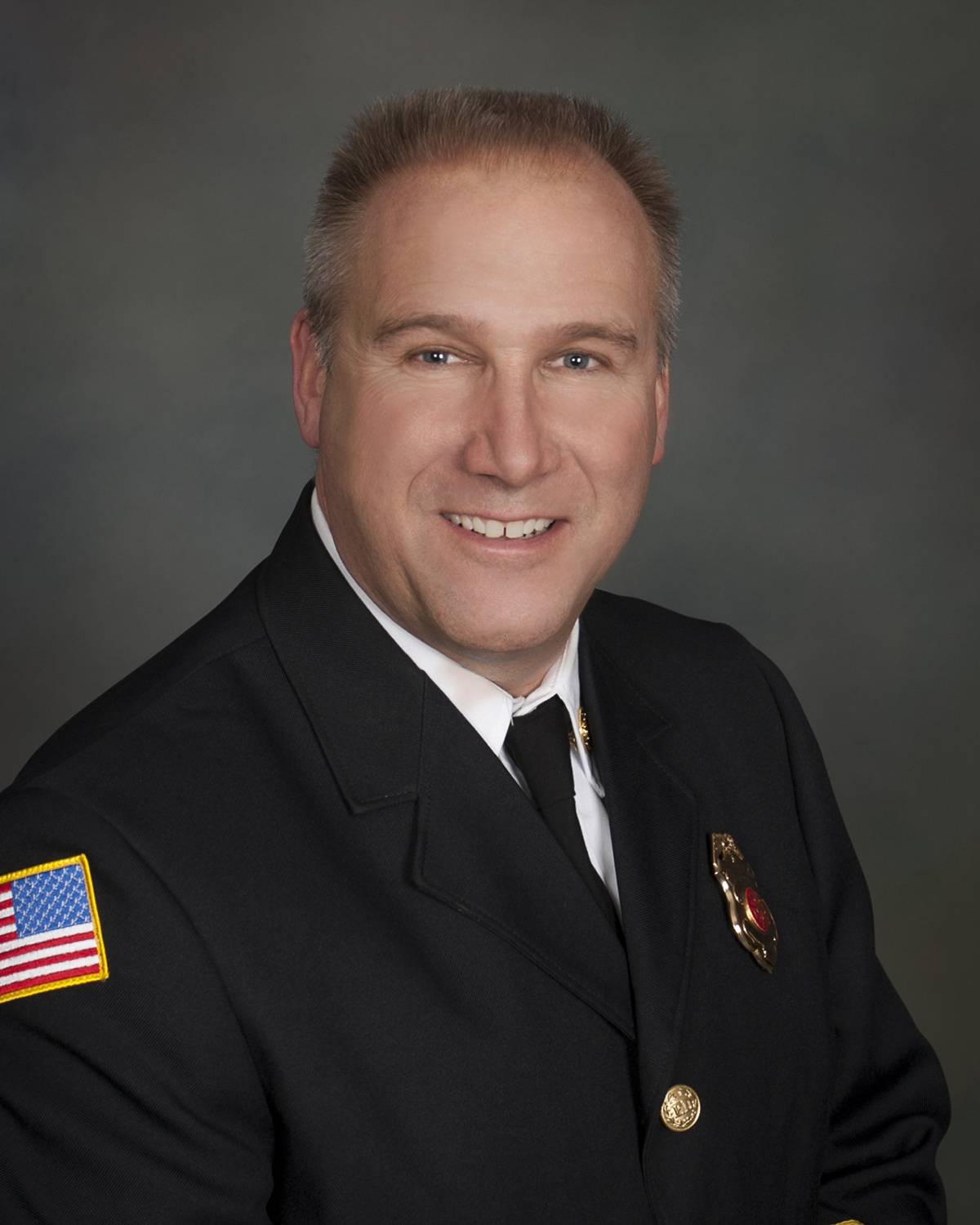 400 Lewis St
De Pere, WI 54115
Phone: (920) 339-4091

Fax: (920) 403-7883

Hours:

Regular Office Hours: Mon-Fri: 8:00 a.m. to 4:30 p.m. Summer Office Hours: Memorial Day - Labor Day Mon-Thurs: 7:30 a.m. to 5:00 p.m. Fri: 7:30 a.m. to 11:30 a.m.