Site Plan Review
Site Plans in the City of De Pere
What is a site plan?
A site plan is an architectural document that functions as a readable map of a new or modified building site. A developer uses a site plan to provide the city with details about how the features of a building site will be oriented on a lot. An architect or an engineer creates diagrams for the city that shows the plot of land with property lines, landscape features, structural elements, setbacks, driveways, parking lots, utility poles and power lines, fencing, storm water management, and on-site structures.
Most site plans are 2D aerial maps that give a clear overview of a property's features.
For more complex projects, 3D color renderings are utilized to convey the size, colors, materials, mass, and layout of a development.
Elements that are near the property, like landscaping, adjacent buildings and parking lots, environmentally sensitive areas, and other features that don't sit right on the site plan property should be documented on a site plan. That information is important because it can impact how development and interconnectivity between lots occurs.
Each site plan page should be listed on the title page (first page) of the site plan document set. This makes it easy for the city staff to find a specific document page when working with multiple people, including property owners, developers, engineers, and architects.
When do I need a site plan?
A site plan is needed for all developments in De Pere. There are two exceptions:
A individual single-family house in a R-1, R-2, R-3, or R-4 zoned district.
A individual two-family house in a R-2, R-3, or R-4 zoned district.
Please note that if more than one single-family house and/or two-family house is developed in an R-3 or R-4 zoned district, the development is considered multi-family and a site plan is required.
What are the steps in the site plan approval process?
The following identifies the steps required to obtained city approval of a site plan. When a good site plan is submitted, with no required revisions/edits, start-to-finish approval (concept discussion through final review) can occur in about 1.5 months.
Contact the City Planner to discuss the concept project, timeline, and schedule "virtual pre-application meeting."
Be prepared with concept sketches, a list of who your designers are, who your primary contact will be, and a desired project start date and finish date. Establishing a primary contact is very important for efficiency as the city needs to know one person to share information with – a project will slow down if multiple people are calling the city and only bits and pieces of information are shared.
If a project appears to work, a mandatory virtual pre-application meeting will be scheduled before the city will accept a formal site plan submittal. The concept sketch should be further developed into a scaled footprint site plan, at a minimum, for the meeting.
Attend the virtual pre-application meeting.
Meetings are held on the first and third Tuesdays of each month at 8:00am. All or part of the city's site plan review team will attend the meeting with you.
Be ready to give a brief summary about what the site plan is showing. The team will then ask questions to clarify what they are looking at. The team will also offer recommendations on information that should be highly detailed in the formal site plan, or information that should be added that is not in the summary list of minimal required elements.
Please note that this meeting does not guarantee approval or denial of a project. It is utilized to help the reviewers to better understand what is being shown in the site plan when they cannot easily talk to the designer. Thus, this meeting should not be used as a 'sales pitch' to make the project a good idea; rather, the meeting should be used to clarify things that may not be understood when the reviewer is looking at the plan for the first time.
The following is the link to the virtual pre-application meeting room:
Click here to join the meeting
3. Applicant submits application form with fee and supporting site plan documentation.
This is the formal site plan submittal, which should be made the month prior to a desired Plan Commission meeting. Submittal by a certain date does not guarantee placement on a specific Plan Commission meeting agenda but it increases the chances.
Link to application form: Application For Site Plan Review
Staff review.
The site plan will initially be reviewed by staff. Most of the staff met the petitioner during the virtual pre-application meeting, but there are a few reviewers that the petitioner may not have met. After about two weeks, staff will provide the petitioner with a draft list of conditions to address.
The petitioner should attempt to address the conditions with a revised site plan and resubmit a new site plan at least 4 weeks prior to the targeted Plan Commission meeting. This will allow staff enough time to determine that the conditions can be removed from the site plan.
Staff will then prepare a site plan report for the Plan Commission meeting. If editing by the petitioner did not leave enough time for a staff review to remove the conditions of approval, then a site plan project may be delayed until a later Plan Commission meeting.
5. Plan Commission review (fourth Monday of every month).
The Plan Commission formally reviews site plans for approval or denial. The petitioner needs to attend the Plan Commission meeting to answer questions that the Plan Commission may have. This is where it is important to have a site plan without any staff conditions because the Plan Commission is less likely to ask questions.
Although not common, the Plan Commission has the authority to add conditions of approval that were not identified by staff during earlier site plan reviews. The Plan Commission review is not the final step to the approval process.
NOTE: There are certain smaller site plan projects where staff has authority to review and approve without the petitioner attending a Plan Commission meeting. This is a case-by-case scenario, and the petitioner will be informed if this is an option during the pre-consultation steps. A 'staff-only' review is not a guaranteed option.
Following the Plan Commission meeting, staff will notify the petitioner of the meeting outcome and any remaining conditions of approval. The site plan is not considered 'final approved' and ready for permit application until after all of the conditions of approval have been addressed and a final approval is written by staff.
6. City issues a final approval decision.
Once all of the conditions of approval have been addressed by the petitioner, staff will send a final approval decision to the petitioner. The petitioner may then proceed to the Inspection Division to begin the process of applying for building permits.
Any small revisions that are made to the site plan after the final approval step needs to resubmitted to staff to verify that the final approval decision is still valid.
What do I need to submit for a review?
Five things are needed:
The completed application form.
The review fee payment.
Digital PDF copies of the site plan.

The PDF(s) needs to be properly scaled for printing on both 11"x17" and on 24"x36" paper.

If requested, submit digital CAD copies.
If requested, submit paper site plan copies (one set in 11x17" and one set 24"x36").

Any request for hard copies likely will occur after the site plan is submitted. Staff makes an attempt to initially use digital copies in order to save the petitioner printing costs.
All drawings should be drawn to an engineering scale no greater than 1" to 100'.
What, at minimum, do my site plan drawings need to include?
Click here to see the minimum items that should be included on a site plan: Site Plan List
Staff and the Plan Commission may ask for additional information, depending on the simplicity or complexity of the site plan.
What is the Site Plan Review application fee?
See the fee schedule for all applicable fees.
Contact Us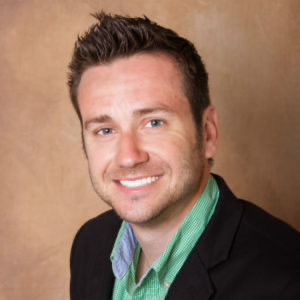 335 S Broadway
De Pere, WI 54115
Phone: (920) 339-4043

Fax: (920) 339-4049

Hours:

Regular Office Hours:
Mon-Fri 8:00 a.m. to 4:30 p.m.

Summer Office Hours:
Memorial Day – Labor Day
Mon-Thurs: 7:30 a.m. to 5:00 p.m.
Friday: 7:30 to 11:30 a.m.