Business Expectation Guide for Municipal Services
The City of De Pere is committed to providing exceptional municipal services to its downtown businesses. From parking and transportation to public safety and waste management, the City works tirelessly to ensure that downtown businesses have the support they need to thrive. As a downtown business, here is an overview of municipal services you can expect and or leverage to assist in the wellbeing of your business, employees, partners and customers.

Contact us if you have any questions!
Development Services:
Our supportive Development Services Department is committed to helping businesses thrive in the community, with divisions focused on economic development, planning and zoning, building inspection and mapping. Services to our downtown businesses may include:
Building Inspections
Options for financial support or assistance
Planning and zoning

Promotion of economic development through the retention and attraction of new businesses
Learn more about Development Services and these services (click here).
Health Department:
The De Pere Health Department is committed to ensuring a safe environment for our businesses and their customers. Among others, this includes:
Inspections for licensed facilities
Human health hazard follow-up
Vaccine clinics
Follow-up of animal bites
Communicable follow-up.
Learn more about our health department and these services (click here).
Parks, Recreation & Forestry:
De Pere Parks, Recreation & Forestry has much to offer local businesses in terms of promoting health and well-being, for employees, customers, and more:
Trail System
Community Center (room rentals, business meetings, etc.)
Outdoor Shelter rentals
Park Management and Maintenance
Urban Forestry planning and maintenance
Learn more about our Parks, Recreation & Forestry Department and these services (click here).
Public Works:
De Pere Public Works' streets, water and engineering divisions play a critical role in the function of our City. For downtown businesses, this may include:
Water Quality
Construction project updates
Sidewalk replacement or repair
Pedestrian safety and crosswalks
Storm water management
Sanitary sewer or drainage issues
Traffic lights
Providing dumpster corals in certain areas of downtown
Snow removal in downtown parking lots
Snow removal in terrace areas throughout the downtown, when deemed necessary
Maintaining select outdoor tables and plazas in downtown
Learn more about our Public Works Department and these services (click here).
Public Safety:
The De Pere Police Department and De Pere Fire Rescue provide public safety services throughout our community, including downtown.

Visit their websites here:
Other:
Contact Us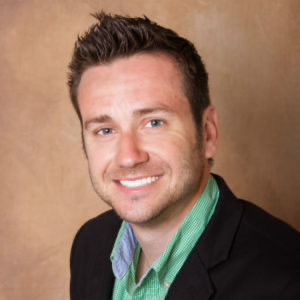 335 S Broadway
De Pere, WI 54115
Phone: (920) 339-4043

Fax: (920) 339-4049

Hours:

Regular Office Hours:
Mon-Fri 8:00 a.m. to 4:30 p.m.

Summer Office Hours:
Memorial Day – Labor Day
Mon-Thurs: 7:30 a.m. to 5:00 p.m.
Friday: 7:30 to 11:30 a.m.