Become a Lifeguard

De Pere Pool – Why Lifeguard?
Being a lifeguard offers a unique job experience for anyone that obtains the certification. As a lifeguard you will obtain lifelong skills such as CPR/First Aid & AED. You get the chance to be outside every day and provide a safe swimming environment for the everyone that visits the pool. There are several other benefits to becoming a lifeguard.
Be a part of a time honored tradition
Boast a unique and respected title
Become a leader
Plan for the future
Workouts
Make lifelong friends
Join an ELITE TEAM
GIVE BACK TO THE COMMUNITY!
Lifeguard Training & Certification Opportunities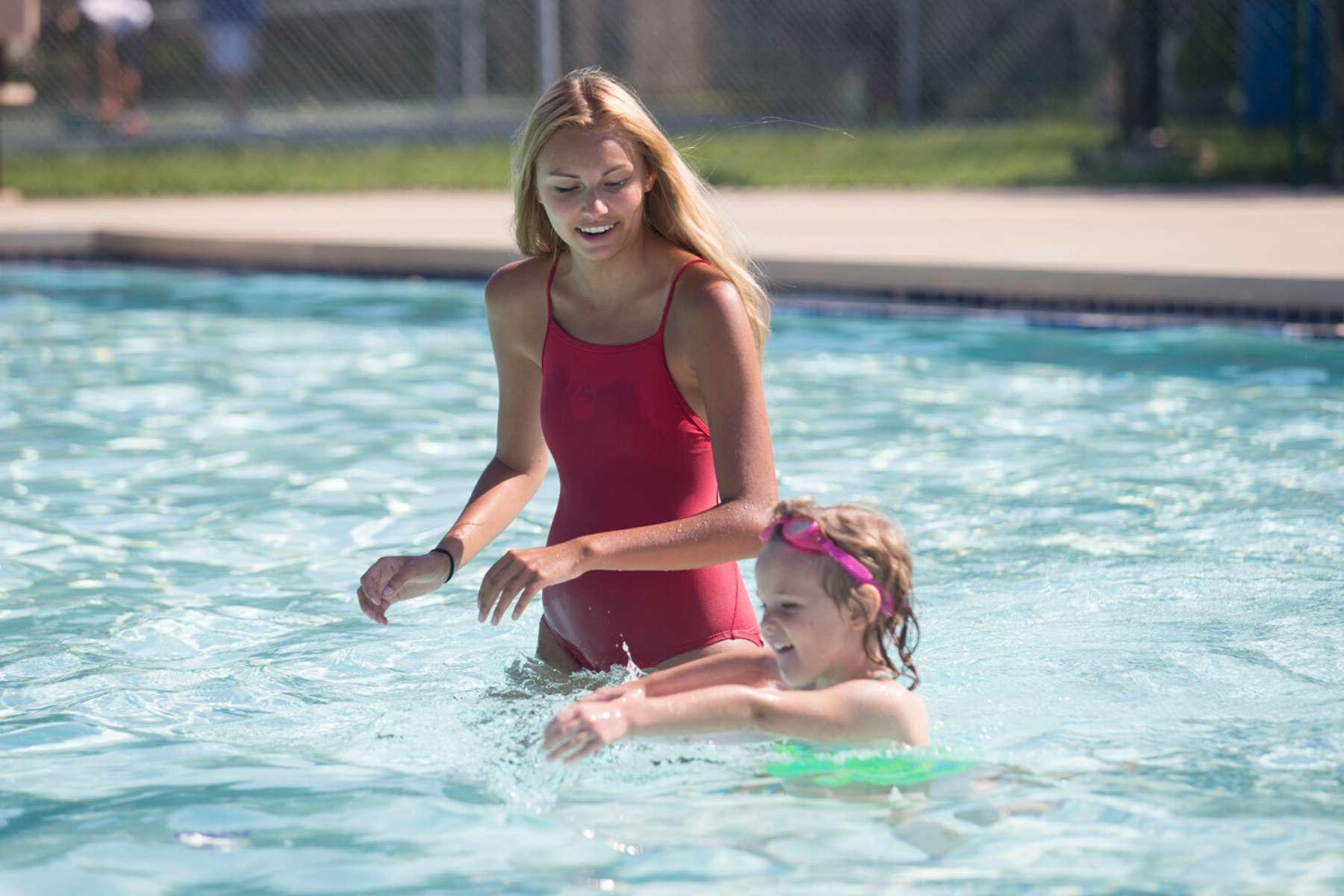 The De Pere Parks, Recreation & Forestry Department offers a Lifeguard Course for those candidates wishing to get certified. Please note the following:
Important: Review the prerequisites so you know what is expected for the class.
You must be at the entire class and pass to obtain the Lifeguard Certifications.
Current lifeguard job opportunities
Each summer, De Pere relies on a talented, dedicated staff of lifeguards at its aquatic facilities. This includes Regular/Full Time staff as well as Substitute staff.
To view our current lifeguard job openings in De Pere, and for more information and details on these positions (and others), click here.
Get your feet wet first with De Pere's Junior Lifeguard Program
At this time this program is postponed. Check back for updates.
Have questions about becoming a lifeguard in De Pere?
If you have any questions about these classes or training opportunities, as well as job application and interview processes, we're always happy to help! Please contact our Recreation Supervisor at (920) 339-4066.