Comprehensive Plan overview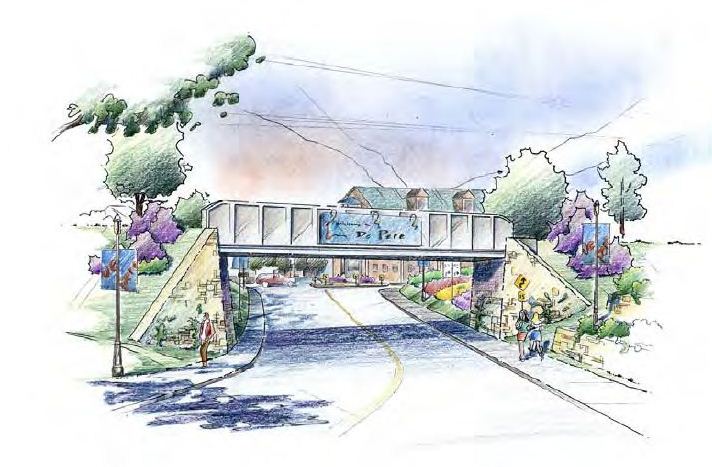 Comprehensive Plan Overview
A comprehensive plan is intended to be a living, dynamic document that sets an overall vision while maintaining flexibility to efficiently respond to opportunities and challenges all communities face. A comprehensive plan's vision is generally considered to be over a 20-year horizon; however, keeping the same plan unchanged for 20 years can lead to the document becoming irrelevant if it is not occasionally updated to reflect current realities for a community. The 2004 City of De Pere Comprehensive Plan recognized this need and included an implementation recommendation of reviewing and revising the comprehensive plan within five years to update background data, review the goals and objectives, and evaluate the overall implementation of the plan. It is this recommendation the 2010 City of De Pere Comprehensive Plan Update is intended to address.
As this is an update, much of the background data from the 2004 plan is still relevant and therefore is not changed. However, with regard to specific instances where additional and/or more recent data is available, such as population estimates, population projections, and existing land uses; the maps, graphs, and recommendations will reflect the new data. Furthermore, this update evaluates how much of the 2004 plan actually was implemented through policy changes, such as requiring narrower streets, or making changes to the physical make-up of the City of De Pere, such as the new Claude Allouez Bridge.
One of those topics woven throughout the 2004 plan, but did not necessarily have a name attached to it, is "sustainability"; sustainability, not just in the environmental sense, but also in terms of societal and economic sustainability. The definition of sustainable development in this sense is, "...meeting the needs of the present without compromising the ability of future generations to meet their own needs." Since 2004, there has been a much greater local, national, and global awareness of how we live today can impact future generations. The City of De Pere is keenly aware of this and requested this comprehensive plan update incorporate sustainability as a cornerstone element.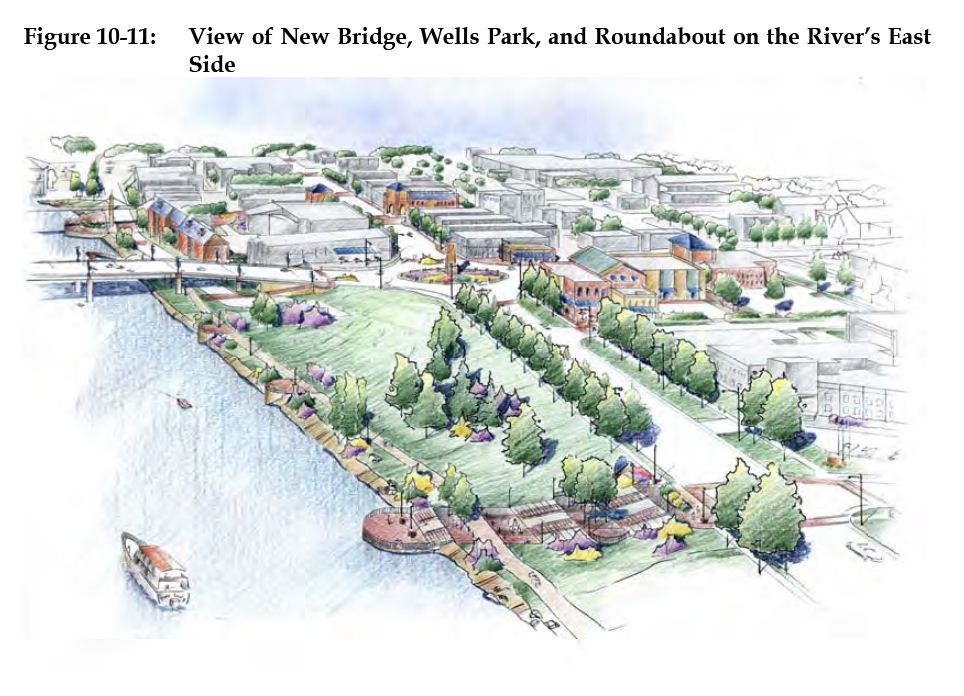 It is anticipated within another five years, consistent with the recommendation in the 2004 plan, this update will be supplanted by a new City of De Pere Comprehensive Plan. In the meantime, this comprehensive plan update provides the necessary bridge to ensure development decisions continue to be considered and acted upon in a manner consistent with the original vision in the 2004 plan, while addressing the issues and opportunities of 2010.
Introduction
The City of De Pere Comprehensive Plan is a component of a multi-jurisdictional planning effort with Brown County; the Villages of Allouez, Wrightstown, and Suamico; and the Town of Ledgeview. Funding for a portion of the plan was provided by the Wisconsin Department of Administration - Office of Land Information Services. The intent of this multi-jurisdictional effort is to promote coordinated and consistent planning across governmental boundaries and through governmental layers.
The City of De Pere is located in central Brown County on both the east and west sides of the Fox River. The City is adjacent to the Villages of Allouez and Ashwaubenon to the north, Town of Lawrence to the southwest, Town of Rockland to the south, and Town of Ledgeview to the south and east.
De Pere is the second largest community in Brown County, and it contains a thriving downtown on both sides of the Fox River, St. Norbert College on the west bank of the Fox River, growing residential neighborhoods, two large industrial/business parks, and many park and recreation sites.
Purpose and Intent
A comprehensive plan is an official public document adopted by ordinance by the local government that identifies its major policies concerning the future physical development of the community. The primary purposes of this plan are to generate goals for attaining a desirable development pattern, devise strategies and recommendations the City can follow to achieve its desired development pattern, and meet the requirements of the State of Wisconsin Comprehensive Planning (Smart Growth) Law.
The plan's recommendations also reflect the 14 local comprehensive planning goals (identified in the state statute) listed below:
1. Promotion of the redevelopment of lands with existing infrastructures and public services and the maintenance and rehabilitation of existing residential, commercial, and industrial areas.
2. Encouragement of neighborhood designs which support a range of transportation choices.

3. Protection of natural areas, including wetlands, wildlife habitats, lakes, woodlands, open spaces, and groundwater resources.
4. Protection of economically productive areas, including farmland and forests.
5. Encouragement of land uses, densities, and regulations to promote efficient development patterns and relatively low municipal, state governmental, and utility costs.
6. Preservation of cultural, historic, and archeological sites.
7. Encouragement of coordination and cooperation among nearby units of government.
8. Building of community identity by revitalizing main streets and enforcing design standards.
9. Providing an adequate supply of affordable housing for individuals of all income levels throughout each community.
10. Providing adequate infrastructure and public services and an adequate supply of developable land to meet existing and future market demand for residential, commercial, and industrial uses.
11. Promoting the expansion or stabilization of the current economic base and the creation of a range of employment opportunities at the state, regional, and local levels.
12. Balancing individual property rights with community interests and goals.
13. Planning and development of land uses that create or preserve varied and unique urban and rural communities.
14. Providing an integrated, efficient, and economical transportation system that affords mobility, convenience, and safety and meet the needs of all citizens, including transit-dependent and disabled citizens.
The City of De Pere Comprehensive Plan should be used by City officials when revising and administering its zoning and other ordinances, and it is designed to be a guiding vision so there is a consistent policy to follow and a clear goal for the future for the residents of the City of De Pere. The comprehensive plan does not, however, establish an ultimate boundary for the City. Instead, the plan will guide the establishment of future developments and extension of public services over the next 20 years.