Dance, Poms & Twirling

Move to the music!
Looking for dance classes in De Pere? You've come to the right place! The De Pere Parks, Recreation & Forestry offers an incredible variety of dance, poms and twirling classes for all ages! Whether you're brand new to dance and need to learn the basics, or looking to grow and develop further in your dance journey. Perhaps you're an adult looking to take social dance lessons? Or maybe you have a child looking to learn a fun, new skill? No matter what, we've got you covered!
Dance, dance, dance in De Pere!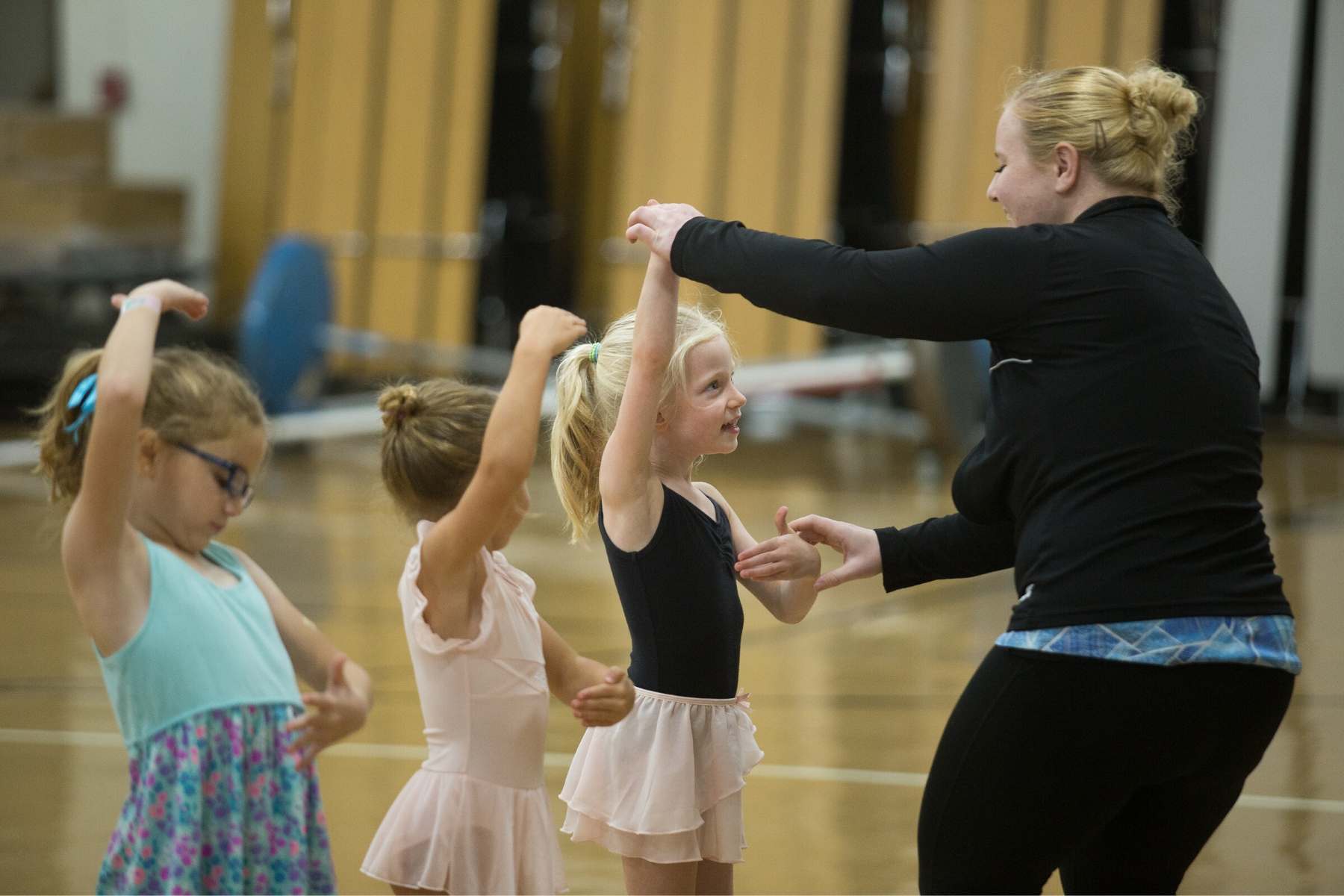 In the City of De Pere, we offer everything from "Intro to Dance" for children as young as 3-years-old, to various programs for all ages of school children, to social dance nights or classes for children at heart, ages 16 and older! There's summertime camps, and ongoing dance programs in De Pere throughout different seasons. Needless to say, there's something for everyone and every schedule! Note that most programs are held at the De Pere Community Center, but different age groups also have practice at West De Pere High School.
Poms, twirling and ribbons!
As an added layer of skill and fun, there are also many youth dance and movement programs in De Pere that of feature either poms, baton twirling or ribbons. These extra elements of excitement and coordination are available for children as young as 5 years old. Throughout your child's time in these programs, they gain so much more than "rehearsing steps." The teamwork, progression of skills, learning formations and transitions all lead to a versatile, fun and confidence-building experience!
Adults: More ways to move to the beat ...
In addition to our youth dance programs, we regularly have popular adult dance and music fitness classes like "Zumba" and "Rockin' Workout," among others. We also periodically host Daddy-Daughter dances, as well as line dancing and other adult dance classes. Keep any eye on our seasonal programming brochures to see our current and upcoming offerings!
Ready to get started? Or have questions?
You can sign-up and view dates, times and details for upcoming De Pere dance classes here!
If you have questions about our offerings, give our De Pere Parks, Recreation and Forestry Division a call at 920-339-4097. We're always happy to help! We also encourage you to follow our De Pere Parks, Recreation & Forestry Facebook page, which is an excellent source for updates and information on all our upcoming activities, programs and events: