PRESS RELEASE: Lindstrom tabbed as De Pere's next Development Services Director
Begins official duties on January 27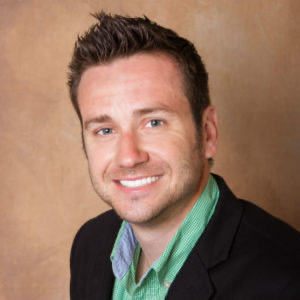 DE PERE, WIS. – Daniel Lindstrom will be the City of De Pere's new Development Services Director, effective an official start date of January 27, 2020.
The Development Services Director in De Pere is tasked with overseeing the City's economic development program, promoting growth and development of the City's economic base, assisting in the retention and expansion of existing businesses and vigorously seeking out new businesses for the City.
This position also oversees the functions of the Planning, Zoning, Geographic Information Systems (GIS), Building Inspection and Code Enforcement.
Prior to joining De Pere, Lindstrom's most recent career roles include working for Vierbicher as a Planning and Community Development Department Manager (Principal Planner). In this role, he managed a team of planners and designers to assist municipalities and businesses on many aspects of economic development and planning. In addition, Lindstrom himself served as a community planner, zoning, and sign administrator for several communities in Wisconsin and was a tax increment financing (TIF) planner where he facilitated the creation, amendment, administration, and reporting of tax increment districts and business parks throughout Wisconsin.
Previous to his time at Vierbicher, Lindstrom held a Planner II role with the City of Green Bay. Lindstrom received his Masters of City and Regional Planning from the Ohio State University - Knowlton School of Architecture and an undergraduate degree in Urban and Regional studies from the University of Wisconsin – Green Bay.
For more information on the City of De Pere, visit deperewi.gov.
###