Boating, Kayaking & Fishing
Waves of fun
The Fox River in De Pere provides a wonderful variety of water recreation opportunities, including scenic kayak trips and leisurely boat rides, water and jet skiing; paddleboarding; and one of the most popular and renowned fishing experiences in our region. Here's some helpful information to help you enjoy the water sports and recreation our community has to offer:
Gone fishing ...
If you're looking for XXXXX fishing in Wisconsin, you've come to the right place. De Pere offers XXXXXXXX.
Fishing on shore:
Got your fishing pole and tacklebox all set? Good! De Pere's parks
Rules & Regulations
To ensure you're folowing

Boat Launch Passes

Boat Launch Locations




Boat Launches
Fox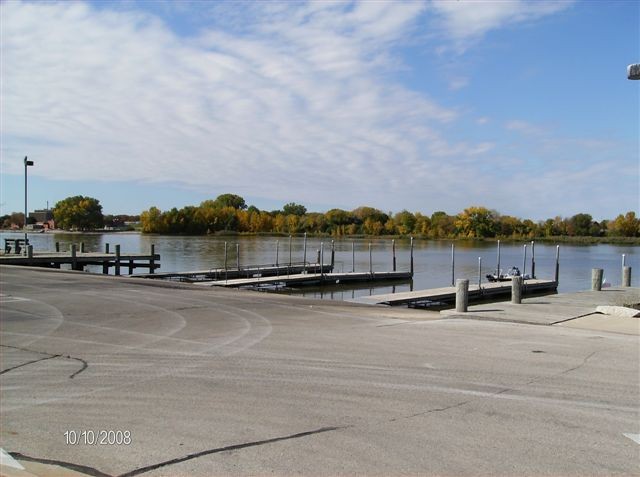 Point Boat Launch
Address: 1075 N. Broadway Street
Hours: 4:00 am - 11:00 pm
Ramps: 6 ramps


Amenities: Restrooms, automated ticket machine, access to Fox River Trail

Directions to Fox Point Boat Launch.
---

Kayak Launch
"Boat launches are open and operational. Good Luck!"
Travel/Restaurants/Lodging
Please visit the
Boat launch fees & stickers
How much do launch passes cost?
A daily launch fee of $5.00 is required or $35.00 annual fee ($30 annual fee for seniors ages 62 and over).
Where can I buy a boat launch sticker?
Annual boat launch stickers can be purchased at the Park & Recreation Department, 925 S. Sixth Street, Monday thru Friday during regular business hours or City Hall, 1st Floor, 335 S. Broadway Street, Monday thru Friday during regular business hours.
Where can I use my launch passes?
The annual Launch Pass is valid at all boat launches operated by the City of Green Bay, City of De Pere and Brown County.
How do I need to display my annual launch sticker?
The annual boat launch sticker must be permanently affixed to the backside of the trailer winch post. If the design of your trailer prohibits the clear view of the sticker, the sticker should be placed on the left side of the winch post in a visible location. An additional sticker is available for $5 for a second trailer only if both
boats
are registered to the same person. You must provide your registration receipt from your first sticker and
proof of ownership of both boats
to purchase the second trailer sticker. Registration must be current.

I'm selling my trailer, what should I do with my sticker?
If you sell or transfer ownership of the trailer a $5 replacement sticker can be obtained by
removing the old sticker
from the trailer and returning it to the location you purchased it.
You must return the old sticker
to receive the replacement sticker. If the sticker is not available to return you must contact the Brown County Park Department at 448-6242.