Staff Directory - Details
Jonathon Hansen
Alderperson - Second District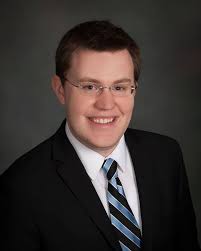 Primary Department:
Mayor & Common Council
Professional Profile
Elected to the Second Aldermanic District in April 2017.
Serves on the following Boards and Committees: Common Council, Licensing Committee, and Board of Public Works.
Personal: Resident of De Pere for over 10 years. Master's Degree in English from Marquette University. Bachelor's Degree in English and Political Science from UW-Madison. Graduate of Green Bay West High School.
Professional: Mortgage Lender at Nicolet National Bank. Former Legislative Aide at the Wisconsin State Capitol. Former Campaign Manager. Former Writing and Rhetoric instructor at Marquette University. Former Customer Service Rep. at Humana.
Community Involvement: Long-time parishioner at Resurrection Catholic Church. Member of the De Pere Historical Society.