Staff Directory - Details
Jonathon Hansen
Alderperson - Second District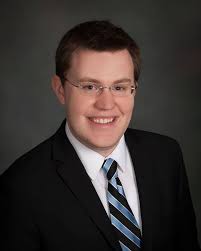 Primary Department:
Mayor & Common Council
Professional Profile
Elected to the Second Aldermanic District in April 2017. Currently Common Council President.
Serves on the following Boards and Committees: Common Council, Historic Preservation Commission, Board of Public Works, and Board of Health.
Personal: Resident of De Pere for over 10 years. Master's Degree in English from Marquette University. Bachelor's Degree in English and Political Science from UW-Madison. Graduate of Green Bay West High School.
Professional: Mortgage Specialist assisting small community banks. Former Legislative Aide at the Wisconsin State Capitol. Former Writing and Rhetoric instructor at Marquette University.
Community Involvement: Long-time parishioner at Resurrection Catholic Church. Member of the De Pere Historical Society.