De Pere, water authority documentary wins top award
DE PERE, WIS. – The City of De Pere recently earned its first-ever Award of Excellence from Wisconsin Community Media (WCM), which supports and advocates for Public, Education, and Government (PEG) media centers in Wisconsin.
Kevin Clark, video production/IT support specialist for the City, was the leading creative forced behind this award-winning piece. He shot, edited and produced the video, which was a documentary titled "Central Brown County Water Authority – Providing Communities with Clean & Safe Drinking Water."
The video first debuted on De Pere TV in 2018.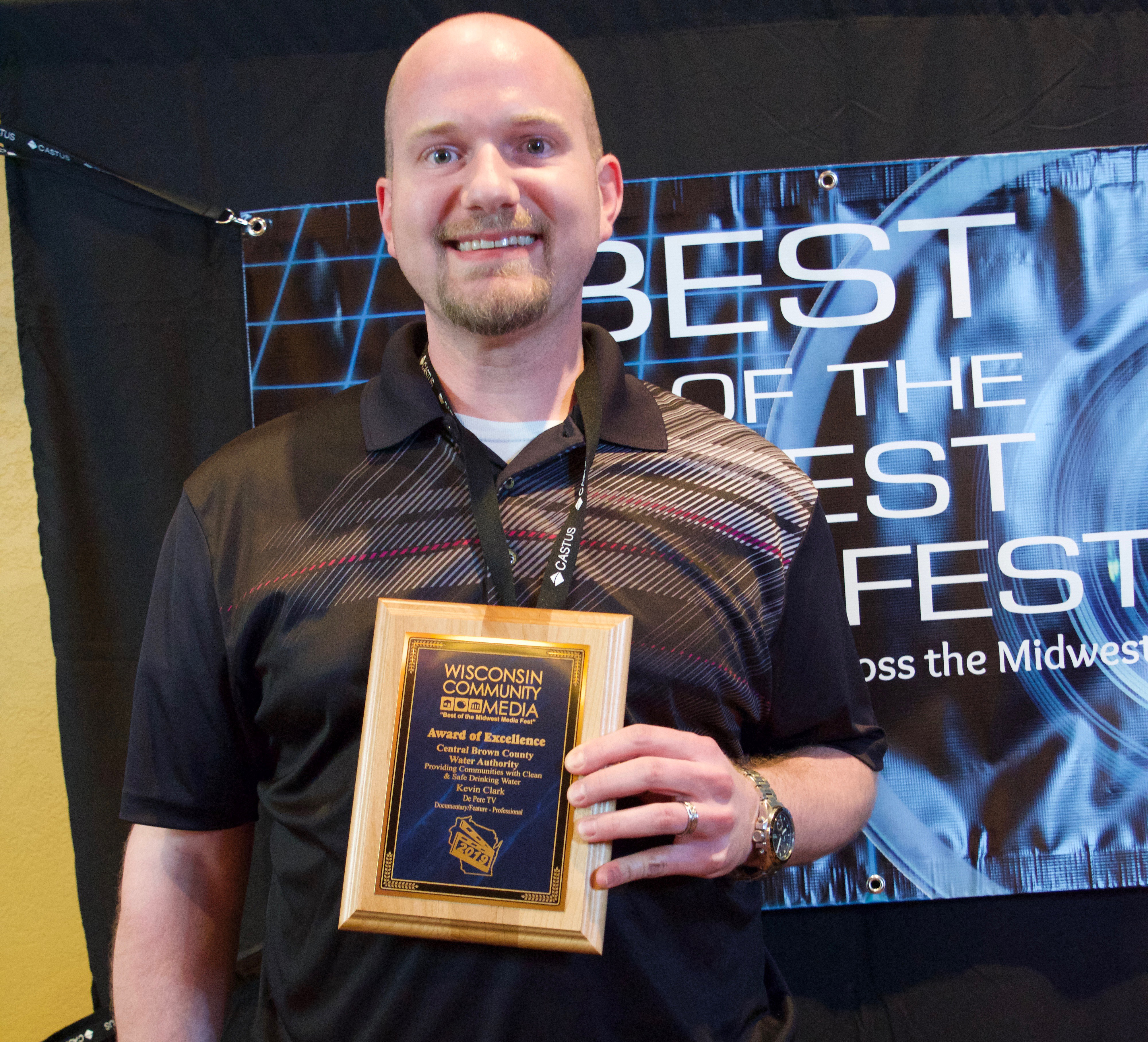 Leading up to the video's creation, the City of De Pere partnered with the Central Brown County Water Authority (CBCWA) in 2017 to create a documentary examining the history of why the CBCWA was formed, how it came to be and where the CBCWA is after 10 years of providing water to its member communities in Northeast Wisconsin.
"This was a great project to be involved with. The projec\t came forward as a way to memorialize everything that these community leaders did to make this happen and then bring that information to our residents," Clark said.
In the end, the video earned a prestigious Award of Excellence, which is the top tier of award given to video projects at the annual Best of the Midwest Media Fest. This is a first for the City of De Pere. At the festival, there are also Achievement Awards (essentially a runner-up award) and merit awards distributed, which the City and Clark have also earned several of over the years.
The purpose of the Best of the Midwest Media Fest is to recognize the outstanding video and radio programs that are produced by Midwestern professionals and amateurs who use PEG access television or low-power FM stations to produce and/or distribute their programming.
WCM has hosted an annual video fest to recognize the best in community programming since 1997, and in 2013 broadened the fest to include producers working in the Midwest Region of the Alliance for Community Media.
For those interested in watching the City of De Pere's award-winning video, visit this link: https://www.youtube.com/watch?v=VfJitdyIWtA.