Steckart and Falck Double Block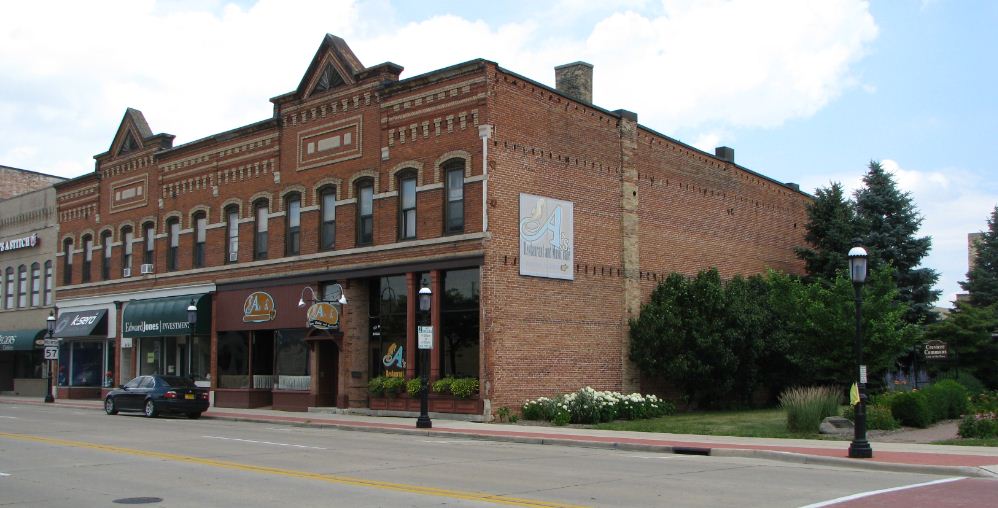 The Steckart and Falck Double Block has always been an important visual landmark in De Pere. Joseph LeClair built the High Victorian Italianate style commercial building in 1888 for John Steckart, Sr. and Jacob Falck, after a large fire earlier in the same year had destroyed their buildings. Each of the two halves of the building originally contained two stores in the first story and five apartments in the second. John Steckart operated a meat market in one of the stores in his half, while Jacob Falck operated a saloon and liquor store in one of the stores in his half.
The High Victorian Italianate style is a later manifestation of the Italianate style. Detailing is heavier than that found on earlier Italianate structures; cornice brackets, when found, are over scaled, and window moldings are more highly articulated. One of the hallmarks of the best and most typical examples of this style is the use of materials of differing colors and textures to create a polychromatic appearance, which in this case was achieved by the use of both cream and orange colored bricks.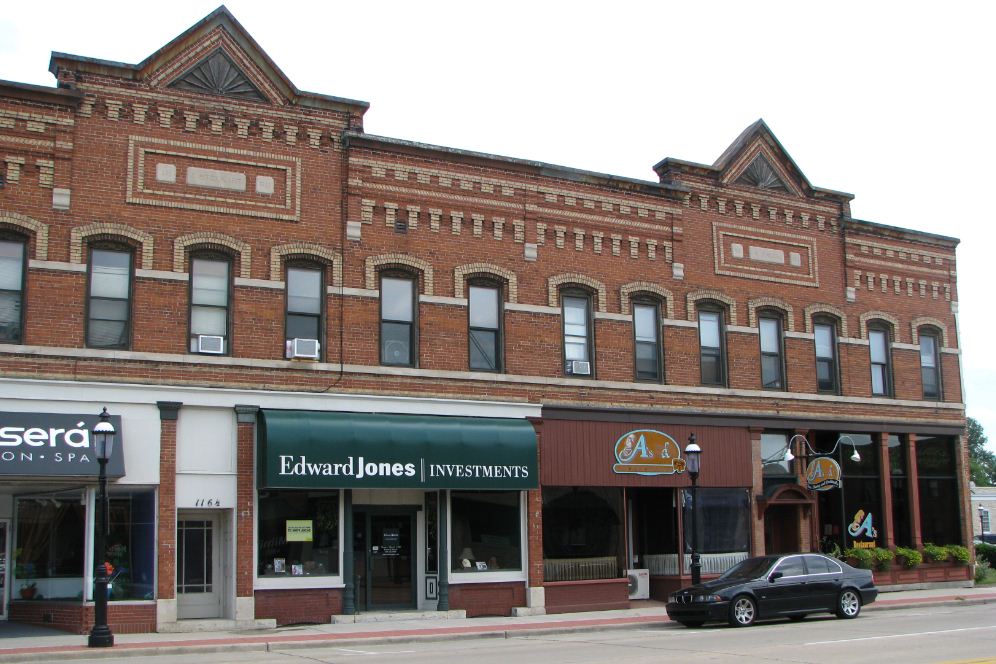 The Steckart and Falck Double Block represented something new in the design of buildings of this type in De Pere and it was the forerunner of the Late Victorian style buildings that soon replaced many of city's pioneer commercial buildings. What was especially novel and new about the Steckart and Falck Double Block was its ornamentation, which was much more elaborate than what had been built in the city before.