Main Av Historic District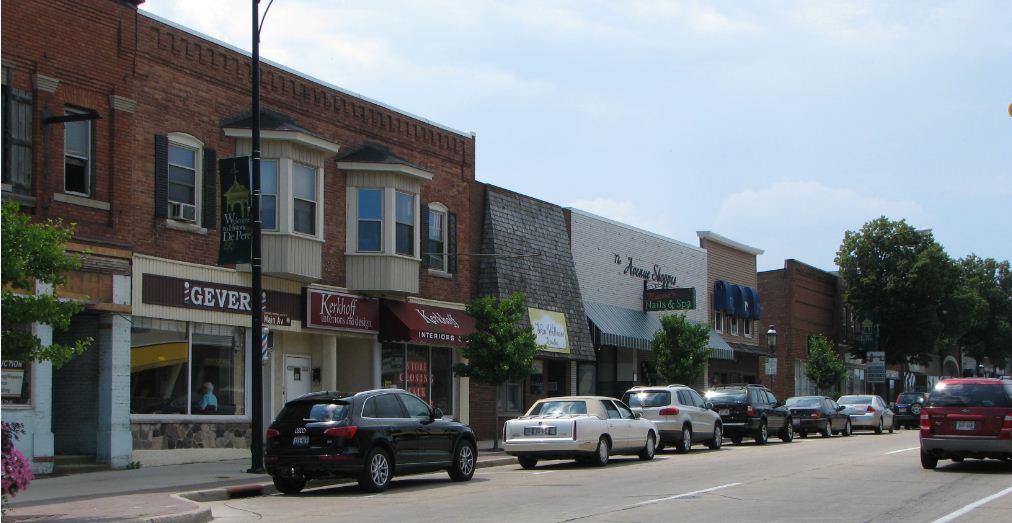 The city of De Pere is divided into east and west portions by the north-south flowing Fox River. The Main Avenue Historic District is located on the west side of this river and it contained the most intact concentration of nineteenth and early to mid-twentieth century commercial buildings that are located in the historic downtown commercial district of this portion of the city. The district consists of eighteen buildings, fourteen of which are considered to be contributing resources and more of them were built between 1883-1950 as masonry replacements for earlier buildings on the same sites. The other four buildings are considered to be non-contributing because of either their late date of construction or because they have now been greatly altered.
Of the district's fourteen contributing buildings, three were built prior to 1883; one was built in 1887; one was built in 1900; six were built between 1910 and 1920; one was built between 1920 and 1930; one was built between 1930 and 1940; and one was built between 1940 and 1950. The contributing buildings range from one to two stories in height, all of them are either rectilinear or square in plan, and all are of masonry construction. In addition to the older Commercial Vernacular Queen Anne style, and Twentieth Century Commercial style, buildings that make up the bulk of the district's resources, the district also includes a fine Neoclassical Revival style building.
As is typical of the older commercial buildings in other Wisconsin cities, most of the district's original first story storefronts have been lost to subsequent modernization, although three of them still retain their original cast iron supporting post and lintels. The upper floors of these facades are still largely intact and most also retain their original masonry cornices. The buildings all have concrete sidewalks in front of them that are edged with concrete curbs and gutters.
The Main Avenue Historic District was part of a larger historic commercial area that once extended for two blocks along both sides of the 300 and 400 blocks of the east-west running Main Avenue. This commercial district came into being because the east end of Main Avenue originally ended at the west end of the first bridge that was built across the Fox River in De Pere in 1851. This bridge was the only means itself around this point. This district grew along with the rest of the city and it continued to be the principal hub of economic activity on the west side of De Pere in the second half of the nineteenth century and throughout much of the early mid-twentieth century as well.
---
Architectural styles in this District include:
Commercial Vernacular
313 Main Av.

(Under Construction)

367 Main Av.

301 Main Av.

375 Main Av.
Neoclassical Revival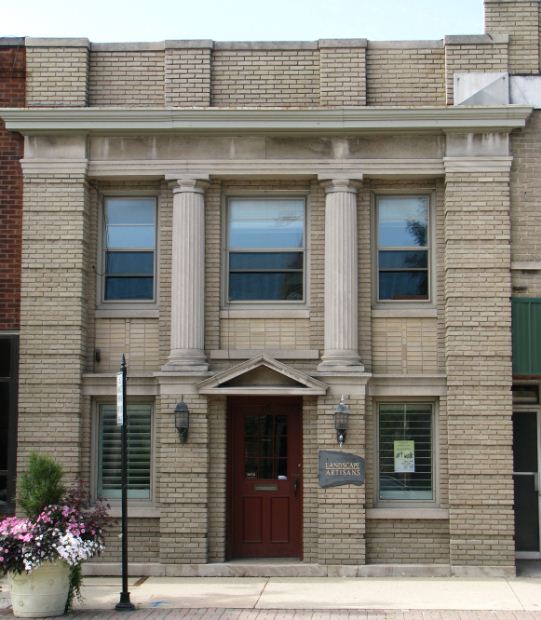 371 Main Av.
20th Century Commercial
| | |
| --- | --- |
| 351-353 Main Av. | 355 Main Av. |
Queen Anne
| | |
| --- | --- |
| 305 Main Av. | 315-317 Main Av. |