North Broadway Historic District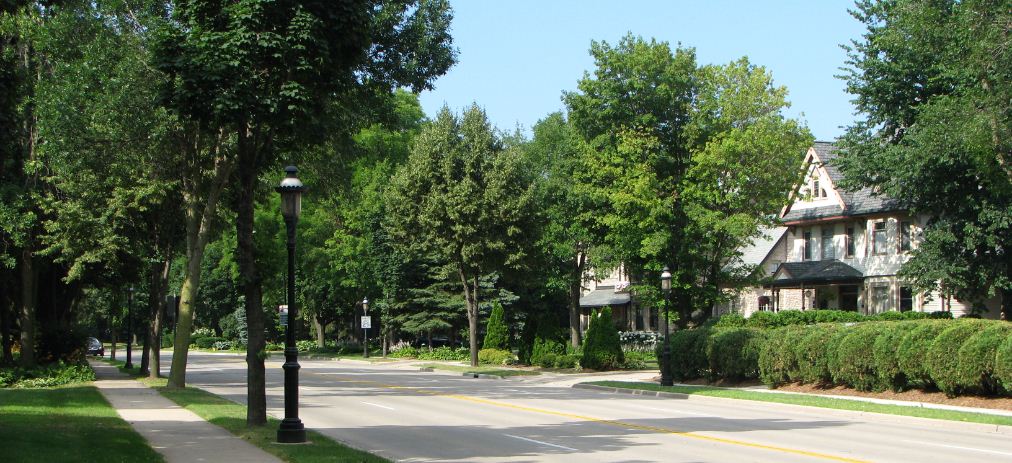 The North Broadway historic district is a gateway to the city with its location at the north edge of De Pere along a major metropolitan corridor paralleling the Fox River. It boasts a variety of residential architectural forms, including high styles along this portion of De Pere's "gold coast." Most of the North Broadway frontage is Nineteenth and early 20th Century development, with contributing historic structures that were built between 1836 and 1923.
The North Broadway Street Historic District is a distinct residential neighborhood of De Pere, whose houses represent a spectrum of historic periods of construction from 1836-1923. The five-block area north of the east De Pere business district and paralleling the Fox River has historically been the community's premier residential neighborhood, whose original and subsequent owners have made significant contributions to the settlement and growth of this oldest community in northeast Wisconsin. Despite variations in scale, materials, and proximity of buildings, the district is unified by its wide lawns and yards, and by careful maintenance of property. Of the fourteen pivotal buildings, all but one are architecturally significant; four of those thirteen, and the Chase residence, are significant for their associations with locally-important individuals. The boundaries also include four moved structures and a small church; all contribute positively to the character of the area.
---
Architecture styles in the District include:
Greek Revival
| | |
| --- | --- |
| 707 N. Broadway | 403 N. Broadway |
NeoGeorgian
| | |
| --- | --- |
| 903 N. Broadway | 935 N. Broadway |
Vernacular
| | | |
| --- | --- | --- |
| 503 N. Wisconsin | 443 N. Broadway | 521 N. Broadway |
Queen Anne
| | | | |
| --- | --- | --- | --- |
| 515 N. Broadway | 721 N. Broadway | 726 N. Broadway | 813 N. Broadway |
Tudor Revival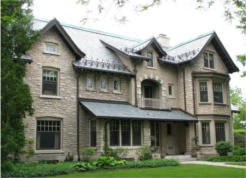 807 N. Broadway
Dutch Colonial
| | |
| --- | --- |
| 823 N. Broadway | 521 N. Wisconsin |
Gabled
| | | |
| --- | --- | --- |
| 310 Fulton | 915 N. Broadway | 720 N. Broadway |
Second Empire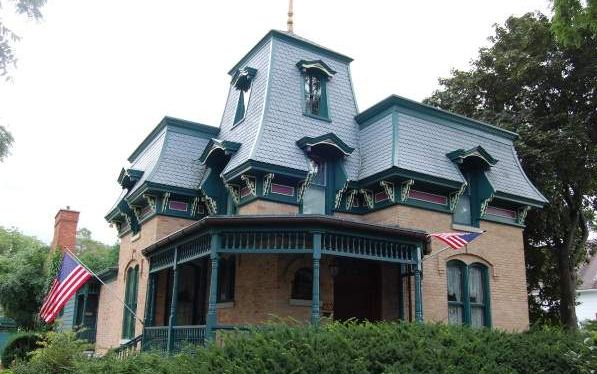 620 N. Broadway